Cheers to a world where vegans can enjoy their favourite beverages without compromising their values!
At Prodolce, we've crafted a vegan wine (available in packs of two or cases of six) that's as delectable as it is guilt-free. Whether you're searching for a vegan alternative to Champagne or prosecco, our sparkling wine is here to dazzle your taste buds.
In this blog post, we'll explore why Prodolce is the new drink of choice for vegans, bringing a cheeky and fun twist to your glass.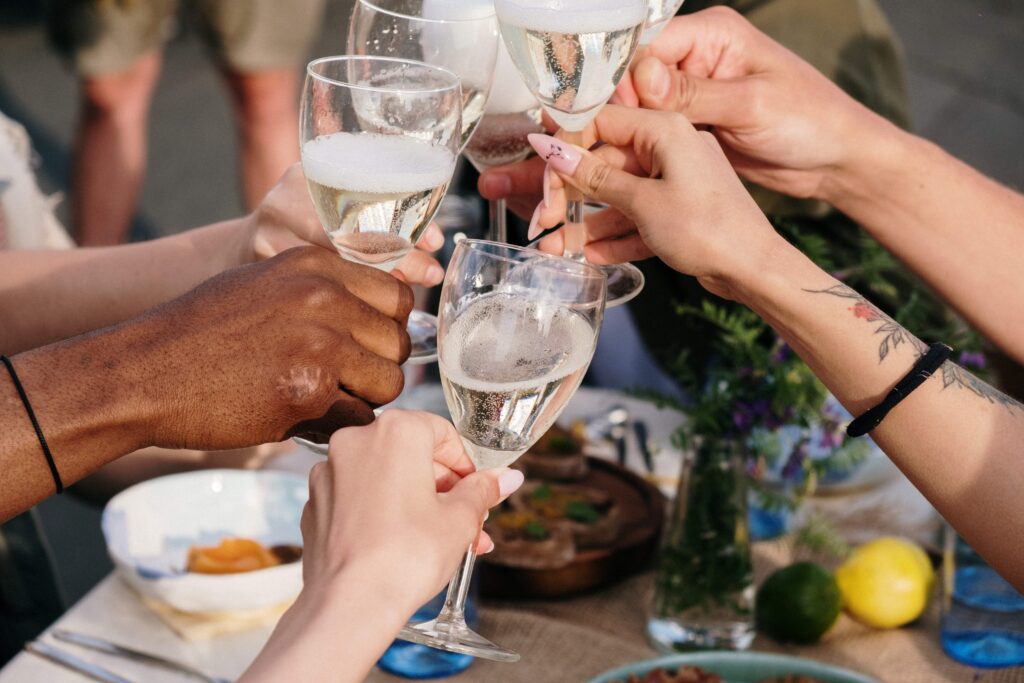 5 Reasons Prodolce is the Ideal Vegan Sparkling Wine for You
Embrace Your Vegan Lifestyle
Being vegan doesn't mean you have to miss out on the pleasure of a sparkling glass of wine under a warm sun.
At Prodolce, we share your sentiment and believe that a vegan lifestyle should be accompanied by delightful beverages.
With our vegan wine, you can indulge in the celebration, knowing that every sip aligns with your ethics…. and also because who the hell wants to drink fish-filtered wine?!
Exquisite Flavour Profiles
Prodolce's vegan sparkling wine is a symphony of flavours that will awaken your senses.
Each bottle is carefully crafted using a traditional sparkling winemaking approach known as "the Charmat method," and only the finest quality grapes, resulting in a taste that's second to none.
From crisp and refreshing to fruity and vibrant, our vegan wine offers a profile of flavours to suit every palate (well – almost; We see you lovers of dry wine, but we can't claim to understand your preference!)
Fine Bubbles and Effervescence
What's a celebration without sparkle?
Prodolce's vegan sparkling wine is known for its fine bubbles and effervescence, adding a touch of elegance to any occasion.
The gentle fizz dances on your tongue, making each sip a delightful experience.
Whether you're toasting to life's achievements or simply enjoying a relaxing evening, our vegan wine brings delicate effervescence to every glass.
Pairing Perfection
At Prodolce, we believe that wine and food go hand in hand, creating memorable dining experiences.
Our vegan sparkling wines are versatile and pair exceptionally well with various dishes.
From light salads and fresh seafood to vegan cheeses and desserts, you'll find the perfect match to enhance your culinary adventures – and in keeping things 100% cruelty-free.
Delight in Every Occasion – For Everyone
Life is full of celebrations, big and small. Prodolce's vegan wine adds a touch of charm and festivity to any gathering and has been crafted with love to be enjoyed by all.
Whether you're hosting a dinner party, raising a toast at a wedding, or simply enjoying a quiet evening at home, our sparkling wines elevate the mood and make every moment more special.
Only drink natural wine? We got you.
Leaning towards a plant-based lifestyle? We'll show you how it's done!
In search of a bubbly you love, but need a drink with lower sulphites? Done and done!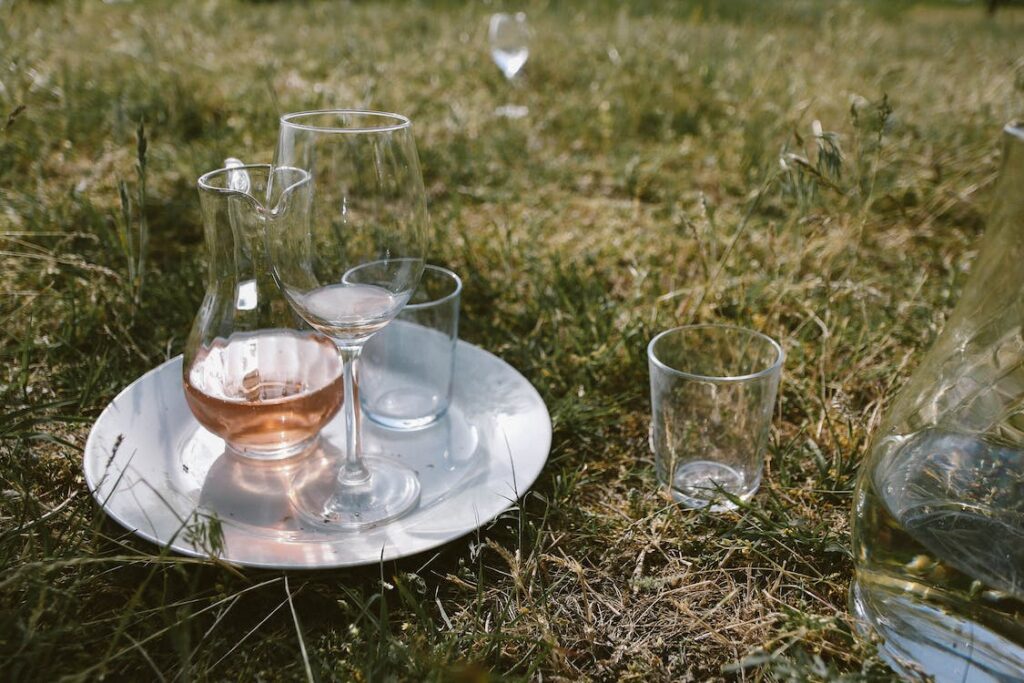 Vegan Wine From Prodolce
Prodolce's vegan wine is the perfect companion for those seeking a vegan alternative to Prosecco or Champagne.
It's a delightful, guilt-free choice that aligns with your values while satisfying your taste buds.
With exquisite flavours, fine bubbles, and sustainable winemaking practices, Prodolce offers a delicious dining experience, leaving animals entirely out of the equation.
So, vegans, it's time to raise your glass and toast to the perfect drink for you – Prodolce sparkling vegan wine!
Cheers to a life of celebration, where ethics and enjoyment beautifully intertwine.
Visit our website to explore our brand new vegan sparkling wine and embark on a sparkling adventure today!
PS, you know what they say about Prodolce, there is only ONE!